Prof. Volker Wulf
Volker Wulf (Chair of Information Systems and New Media, as well as Director of the Institute of Media Research and Head of the business field 'User-oriented Software Engineering' at the Fraunhofer-FIT in St. Augustin) researches and develops areas of innovative applications relating to the fields of cooperation systems, knowledge management and entertainment computing, with a special emphasis on flexible software architecture adaptable by end-users and methods of user-oriented development and introduction.
Prof. Volkmar Pipek
Volkmar Pipek (Chair of Co-operation Systems / CSCW and Social Media) has spent over 15 years working on methods of user-oriented technology design in the phases of design, introduction and use. He focuses on the process of cooperation between all those involved, whether in organizations, communities or in social media. The primary aim of the concepts and technology for co-operation and knowledge-management systems is the sustainable improvement of infra-structures within businesses.

Prof. Gunnar Stevens
Professor of Economics and Software Engineering at the Hochschule Bonn-Rhein-Sieg. Previously Junior Professor of Human Computer Interaction at the University of Siegen. As an information scientist whose focus lies in the field of mathematical logic, he is somewhat a newcomer to this area. He has, however, been researching and teaching participation-oriented development methods, ethnographical design theories and agile user experience methods for more than ten years now. He also worked as a software developer for several years in the industrial sector as well as being a usability consultant for Fraunhofer FIT. At the University of Siegen, he teaches usability and UX-design methods, sustainable IT and digital aesthetics. In addition, he conducts usability studies for businesses and advises them in the integration and implementation of agile, modern innovation methods such as Design Thinking.

Jun. Prof. Claudia Müller
Junior Professor for information systems, especially IT for the ageing society. In research and teaching, her main focus is on information-technology-supported solutions for the challenges and issues presented by demographic change. One of her main objectives is to promote and increase the social inclusion of the elderly whose mobility and independence may be impaired. A further objective is the preservation and/or improvement of domestic well-being and health at an advanced age. 'Ageing society' further highlights concepts for how different generations can live well together, taking the diversity of individual needs, requirements and wishes into account.

Dr. Markus Rohde
Markus Rohde studied psychology and sociology at the University of Bonn and is a founding member of the International Institute of Socio-Informatics. He has worked at the Chair of Information Systems and New Media at the University of Siegen since 2004. Since 1991 he has produced academic research on the software-ergonomic design of networked systems and also on the development of organization and technology and has also contributed voluntary editorial work on the political-scientific research journal 'Neue Soziale Bewegungen' ('New Social Movements') since 1994. From 1994 to 1997 he was active as a freelance organizational consultant and vocational training tutor as well as for a consultancy for medium-sized service companies, production facilities and non-profit organizations. He was managing director of AGENDA CONSULT GmbH from 1997 to 2001 and project manager at IISI from 2002 to 2004. The main emphasis of his work is Human-Computer-Interaction, Computer-Supported Collaborative Work (CSCW), organizational and collaborative learning, virtual teams, non-governmental organizations and (new) social movements.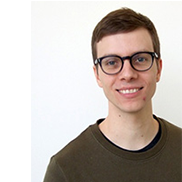 Dr. Matthias Korn
Matthias Korn has studied Business Information Systems at the University of Siegen, the Technical University of Ilmenau and the Tongji University in Shanghai, China. He completed his PhD in Human-Computer Interaction at the Aarhus University in Denmark. Matthias gained professional research experience as guest lecturer at the Mobile Life Centre in Stockholm and as postdoc at the Aarhus University in Denmark, as well as the Indiana University (IUPUI) in Indianapolis, USA. He is publishing numerous scientific contributions in the areas of Computer-Supported Collaborative Work (CSCW), Human-Computer Interaction (HCI), Ubiquitous Computing, Participative Design (PD) and e-participation. Matthias is leader of the E-Science / Computer-Supported Cooperative Research department.

Michael Ahmadi
Michael Ahmadi has been a research associate at the chair of Business Information Systems and New Media since March 2017. His research fields are the role of women in IT companies and the possible applications of IT systems in the integration of refugees. Prior to his occupation at the University of Siegen, Michael had studied International Marketing and Media Management at the Rheinische Fachhochschule (RFH) in Cologne. After having finished his Master degree, he occupied a teaching position at the RFH. Moreover, he gained experience in the economy and supervised several consulting projects in the digital area.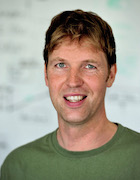 Kristof Van Laerhoven
Since almost 20 years, Kristof Van Laerhoven (Chair for Ubiquitous Computing) has been occupied with the systematic design of computer-based systems, which, in contrast to classic computers, are interconnected and embedded in the everyday life. These are, for example, systems worn at the body, but also embedded systems with a great computing power for live analysis of sensor data and planning of monitoring systems. To achieve such technical goals, a variety of methods and techniques are applied, for example from the area of computer architecture, microelectronics, signal processing and machine learning. It is also important to evaluate the systems in authentic environments and future uses have to play a central role in the development process.
Prof. Dr. Roman Englert
Roman Englert graduated from the Rheinischen Friedrich-Wilhelms-University in Bonn with an M.Sc in informatics and economic statistics in 1994. His doctoral thesis, which he also completed at the Rheinischen Friedrich-Wilhelms-University in Bonn in 1998, stemmed from the field of informatics and photogrammetry. This was followed by post-doctoral studies at the Institute of Pattern Recognition and Image Processing at the University of Vienna in 1999. He completed his habilitation in March 2008 in the area of planning and scheduling at the technical University of Berlin. Following this, he was employed as Assistant Professor in the Department of Information System Engineering at Ben-Gurion University in Israel. He has taught at the University of Siegen since 2010 and currently also works as Head of Operations Compliance for the Corporate IT of Deutsche Telekom AG.